Help Clean Air Comitee - Join us!
Subscribe to the newsletter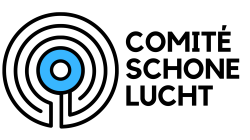 How can you contribute to the Clean Air Committee?
If you ask citizens what their individual influence is on the Climate, most will probably say: no or minimal influence. CSL would like to (continue to) play this pioneering role by giving citizens and young people in particular a voice. This allows the climate agenda to be influenced from below rather than by top-down political-industrial mechanisms. Precisely because Clean Air is difficult to manage and make imaginable in an action perspective, inspiring and mobilizing citizens based on a shared need/sense of urgency is crucial. By not only focusing on the problem, but also on the solutions, you can strengthen the voice of CSL and thus contribute to the realization of its goal: clean air for people, animals and nature.